app when you visit!
Therapeutic Massage by Paige offers only mobile massage services to homes and businesses.

I offer a wide variety of top quality services to fit your needs. I will help you determine the best services for your needs and deliver the kind of quality and value you expect from a professional day spa .

Check out my complete service menu below to get a feel for what I do. Please note: Service prices and availability are subject to change without notice.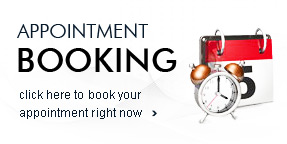 In Call Location
Desert Serentiy Float
73712 Alessandro Dr Ste B1, Palm Desert, Ca 92260
Mobile Massage Services
Valentines Day Specials
Therapeutic Massage 60 or 90 min $80.00-$105.00
Upgrades to Services
Add any of the three upgrades to customize your massage experience
Ad Ons
Add any of our three ad ons to any of our massage services
Service Policy
Appointments
All massage appointments are by appointment only. I am available to provide massage service on Monday, Thursday or Friday from 10am-6pm. To ensure appointment availability I will always suggest a regular series of appointments to be scheduled. That you the clients will also discover the value of regular appointments to your own health benefits.
Cancellation Policy
Our time together is important. Unless there is an emergency clients will be expected to pay for half price for the missed appointment or for cancellation with less than 24 hours advanced notice. Cancellations will be accepted by appropriate phone message, voicemail, or text message. Clients who fail to do so will not be scheduled for any future appointments.
Lateness Policy
If coming to your home or clients coming to my in-call location I request to arrive 10 minutes early and expect you to arrive 10 minutes early for your appointment. My policy states that if you arrive late for your appointment I will not add more time to accommodate you. If I arrive late to our scheduled appointment I will not deduct time away from you.
Sickness Policy
Therapeutic Massage by Paige recognizes that both the massage therapist and clients are vulnerable to infections and therefore ask clients to cancel appointments when they are feeling unwell. If you have any of the following conditions the massage session will be cancelled and rescheduled.
Diarrhea, Vomiting, Fever, Chicken Pox, Measles, Mumps, Meningitis, Hepatitis A, Conjunctivtis, Rubella, Head Lice, Impetigo, Influenza, Polio, Ringworm of the body feet or scalp, Thrush, Whooping Cough, and the common cold.
Massage For Minors- Massage for minors is not allowed.
Professional Boundaries
In order for Therapeutic Massage by Paige to best serve you- honest disclosure of any situation that may interfere with safe, nurturing, nonjudgmental, nonsexual touch must be considered.
We look forward to serving you!